Car park

Coach car park

15 parking spots

Maestro

Visa/MasterCard

Bicycle friendly
Closure for refurbishment work: the Euro Space Center is closed to June 30th, 2020.

Euro Space Center, your ticket to space!
Put on your space suit and join us to explore the daily life of astronauts. Learn about the space technologies we use every day and relive the great moments of the conquest of space. You'll discover new horizons!
Tour, 5D cinema, Space Heroes: meet us at our launch pad for an amazing journey to the ends of the Universe.
For the more adventurous among you try a planetarium session or the Moonwalk and Marswalk with a virtual reality mask (additional).
Practical information
Practical information
Information for individuals
Opening times

The Euro Space Center will be reopening from July 2020: from 9.00 to 17.30.

Price

Please book online: adults from €27 – children (6-18 years) from €23 - 60+ from €25

Guided tour

Audio guide EN, FR, NL, DE

Tour length

Indoors: 3.5 hrs • Outdoors: 2 hrs
Information for groups
Opening times

Monday

9:00 - 17:30

Tuesday

9:00 - 17:30

Wednesday

9:00 - 17:30

Thursday

9:00 - 17:30

Friday

9:00 - 17:30

Saturday

9:00 - 17:30

Sunday

9:00 - 17:30

Price

(min. 20 people) €9.50/pers.

Guided tour

EN, FR, NL, DE - €40 per guide

Information

Space Adventure Camps for youngsters (6-18 years) during school holidays: Astronaut, Astronomy, Rockets, Satellites, Drones, Robotics, Astronauts gliders, Astronauts languages •


Family Space Weekends - Accommodation - Voyager Café (150 covers) - Astronaut shop.
Read more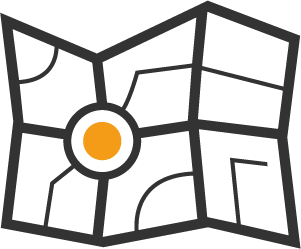 Itinerary
E411, exit 24. Located next to motorway
La Nuit des Etoiles - The Night of Stars

Stargazing with several amateur astronomy associations and clubs and a conference evening in Transinne on 12/08/14!

All ages are welcome to come and gaze at the one of the most beautiful skies of the year.

During this time, Planet Earth crosses through a cloud of dust and stone from the Swift-Tuttle comet.

It is burnt as it enters the atmosphere at more than 200,000km/h and streaks the sky like shooting stars.

The Euro Space Center invites visitors to join in the activities from 3pm, well before the night sky appears and the stargazing can begin.

Don't miss this magnificent event!