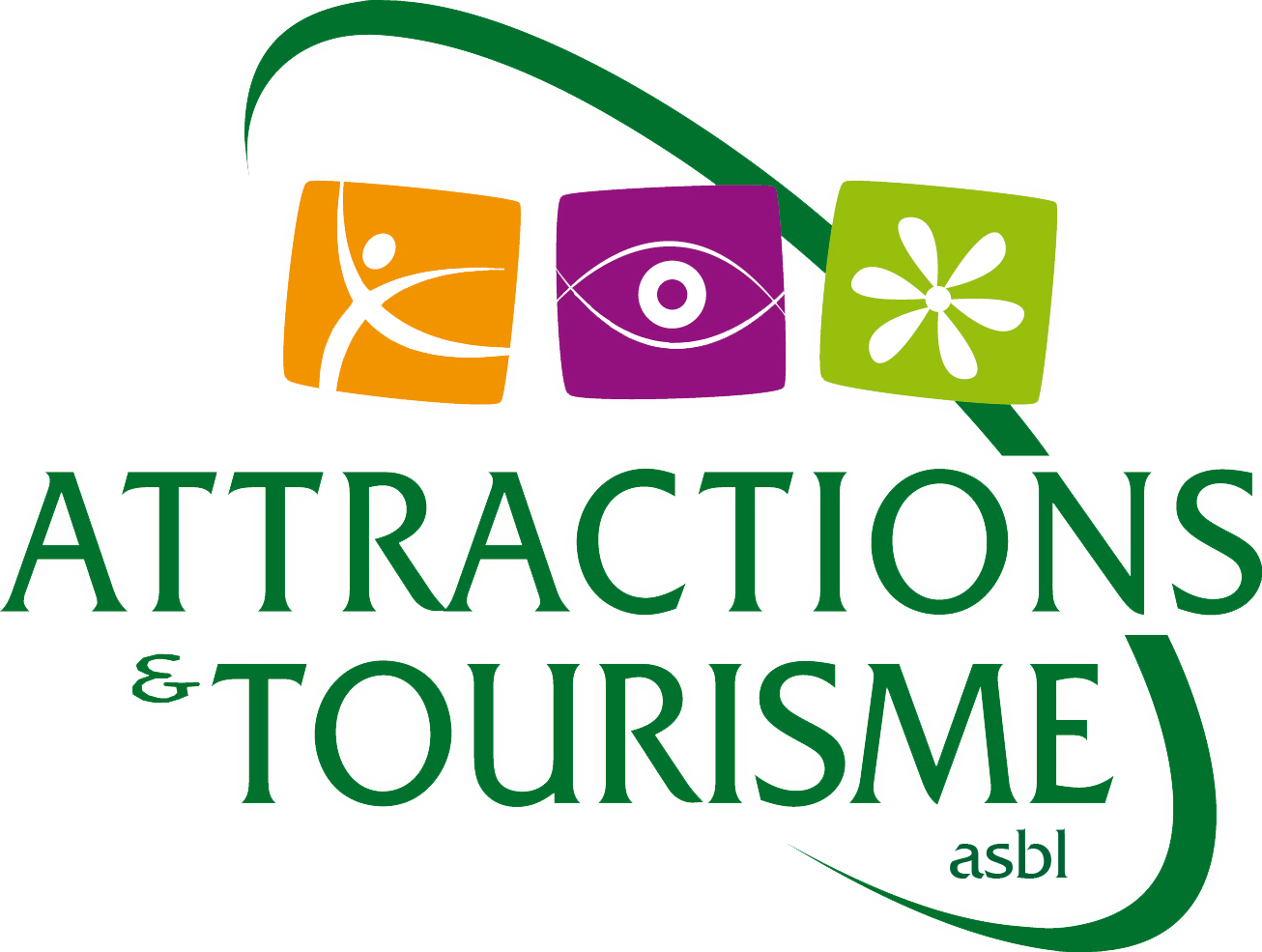 The Association "Asbl Attractions & Tourisme" was formed in 1982 in Namur by a handful of tourist attraction and museum managers, in the aim of creating a professional association committed to defending and promoting the developing tourist industry.
The association rapidly grew to around 100 members and now represents over 200 managers, in charge of around 250 tourist attractions and museums throughout Wallonia and Brussels. The association employs 4 full-time staff and its Board is made up of travel professionals.
Wallonia is home to over 220 tourist attractions and museums (public, associations and private), totalling over 10 million visitors a year and employing 3,000 staff.
In Brussels, our association represents 25 tourist attractions and museums (public, associations and private), totalling over 3 million visitors a year and employing 1,500 staff.
Our promotion campaigns
Our association has been publishing the Tourist Attraction & Museum Guide since 1987 (national edition since 1992) in conjunction with our sister association in Flanders: Toeristische Attracties. For 25 years, the "365 Discovery Days" Guide was the country's leading free tourist publication. Printed in several million copies ever since, it is now shouldered by the web www.365.be website, welcoming over 400,000 visitors every year, together with smartphone apps.
This year, the 365.be Guide is published in two separate Wallonia and Brussels versions to accommodate the new regional tourism policy.
Over the years, we have formed close ties with various partners to offer excellent visibility for the association's attractions and museums: Edenred, Avenir, SNCB, etc., together with other media and diverse partners.
We also steer communication campaigns targeting schools, seniors and work committees, particularly in France, and organise a 365 Workshop every year for associations and seniors located in Belgium.
Our association also represents tourist industry employers, whether associations (CP 329) or private companies (CP 333).
We have been granted a variety of mandates for Joint Committees, Training Funds, and the Maribel fund two joint committees.
We also monitor the latest social reports (APE, ACS), economic reports (financial aids for museums/attractions) and tourist reports (Wallonia and Brussels Tourism Observatories) in order to represent and defend our sector to the best of our ability. In this aim, we have been granted mandates by Wallonie-Belgique Tourisme and Visit.brussels. On January 1st, 2015, our association opened an office in Brussels, allowing us to pre-empt and cater for the special characteristics of Brussels.
We host meetings and a convention for our members and have also fostered initiatives in terms of multilingual welcome at our attractions and museums.