Car park

Coach car park

10 parking spots

Dogs admitted

Maestro

Visa/MasterCard
The story of the industrial and railway past of our beautiful country.

You will find on 4 tracks each 100 metres long, old steam locomotives, diesel railcars, locomotives from the '50s, plus passenger coaches and works cars. Cafeteria, snack-bar, souvenirs.

2019 Special Days:

July 20: All kinds of machinery and tools
July 21: Model Train Day
August 15: Artisanal Market
September 21 22: Steam Train Festival.
Practical information
Practical information
Information for individuals
Opening times

From 01/03 to 30/11: from 10.00 to 17.00 (18.00 in July and August) • Closed Mondays except in July and August

Price

adults €5.50 - 60+ €4.50 - children (6-12) €3.50 • Combined visit (Museum The Three Valleys Steam Railway): adults / 60+ €17.50 - children (6-12) €11

Tour length
Information for groups
Opening times

Monday

8:30 - 16:30

Tuesday

8:30 - 16:30

Wednesday

8:30 - 16:30

Thursday

8:30 - 16:30

Friday

8:30 - 16:30

Saturday

10:00 - 17:00

Sunday

10:00 - 17:00

Price

adults / 60+ €4.50 - children (6-12) €3 • Combined visit: adults / 60+ €16 - children (6-12) €10
Read more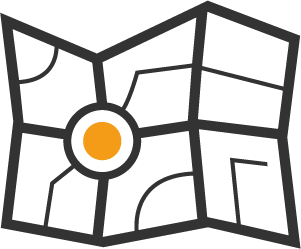 Itinerary
By the road : Route nationale 5, Charleroi – Philippeville- Couvin
Exit Mariembourg and follow Nismes – Olloy – Vierves – Treignes
Or
Coming from Namur, Take the highway E 411 (exit Dinant N 97)
Follow Hastière – Heer Agimont – Doische - Treignes
Bruxelles : 120 km
Charleroi : 60 km
Dinant : 35 km

By Train : Line 132, Charleroi (sud) – Couvin Descend at the station of Mariembourg and walk 800 meters for joining the CFV3V.
Line 132 du CFV3V, Mariembourg – Treignes (Steam train museum)
(Attention : consult the timetable)

By Bus :
Line 60/2, Couvin – Le Mesnil/Mazée – Heer- Agimont