Car park

Coach car park

10 parking spots

Maestro

Visa/MasterCard
Discover the green paradise of the "Chlorophyll Park"! 
This recreational, educational and artistic park features 33 wooden attractions on the Ardennes forest theme, vast thematic playground and children's adventure course, together with a 60-metre rope obstacle course, a 10-metre tower, 2 slides and a giant artistic beehive! Just out: 200-metre itinerary with 4 tree houses.
Fun activities: the story of Canopée and Robin, games.
Educational activities: Natura 2000, forest plant animal life.
Shop selling souvenirs, books and natural products. Brasserie with exceptional views from the terrace built on wooden pile (able to accommodate 120 guests + 50-seater meeting room).
Dogs are not admitted in grounds.
2019 Events:
Chlorophyll Festival on Sunday May 19th

Autumn Festival on Sunday September 15th.
Practical information
Practical information
Information for individuals
Opening times

From February 23 to March 10 and from 16/03 to 14/11: every day from 10.00 to 17.00 (18.00 in July and August)

Price

adults €8 - children (3-12) €6 • Family (2 adults and min. 2 children): €5.80/pers. • With Chlorophyll ticket, €1 discount per person for RIVEO and Hotton Caves, Houtopia in Houffalize, Topiary Park in Durbuy and Erezee Tourist Train

Tour length

2 hrs min. • Dogs not allowed in the park
Information for groups
Opening times

Monday

10:00 - 17:00

Tuesday

10:00 - 17:00

Wednesday

10:00 - 17:00

Thursday

10:00 - 17:00

Friday

10:00 - 17:00

Saturday

10:00 - 17:00

Sunday

10:00 - 17:00

Price

(min. 20 people) adults €6 - children (3-12) €5.80

Guided tour

2-hour tour of the park with a nature guide: supplement €50 per group of 20 or max. 30 people (subject to prior booking)

Information

Incentive events for businesses
Read more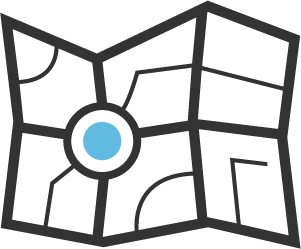 Itinerary
E25 motorway exit 50 "Baraque de Fraiture", towards La Roche. At Samrée, follow signs to Dochamps, "Parc Chlorophylle". Via the N4, Marche-en-Famenne, Hotton, La Roche-en-Ardenne, Samrée follow signs to "Parc Chlorophylle".
Chlorophylle Festival

Clown, magician, face painter, juggler, caricaturist, storyteller, singer, accordionist, guitarist and bagpiper. At Chlorophylle Park on 19/05/13!
Numerous shows and activities await you during at the Chlorophylle Festival.

The Autumn Festival

Guided mushroom walk with mycologists, a mushroom exhibition, shows, singers, musicians, an artist, a trumpeter... In Dochamps on 21/09/14!

13th edition of the festival. The Fungi Foray starts at 10am with:

Jan Van Assche - Biologist
Pipo the clown/magician,
Mieke - Face-painter
Gaëtan Plein - Caricaturist 
Jihaime - Singer
Jan - Story-teller
Steve - Bagpipe player
André - Guitarist
the Débuché de Vielsalm,
Hunting trumpeters
Chloro the park's mascot!

Open Doors Day for Flemish teachers from Klasse.

Food and drinks at the Brasserie du Parc (Park Brasserie).