The "Wallonia Quality Destination" label is a guarantee of excellent service by the region's team of tourism professionals.
The label, inspired by the similar 'Programme Qualité' in Switzerland, was launched in Wallonia in 2012. It is a simple and flexible tool employed by all Wallonia's tourism professionals in an effort to continually improve the services on offer to tourists.
The label is available to all tourism professionals, whatever their area of expertise, and is a response to a desire for quality from customers.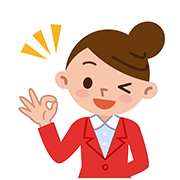 How does it work?
The Quality label means that : 
Your satisfaction is the utmost priority;
Offering you a quality service is essential for this tourism professional;
You feel welcomed in a unique way;
Your opinions and complaints are taken into account and enable the service provider to improve their performance;
You can find these promises on the Quality Charter on display in every participating establishment.