Car park

Coach car park

4 parking spots

Maestro

Visa/MasterCard

Bicycle friendly
"Trignolles" show tour featuring 11 scenes on rural life in the Ardennes from the 1930's to 1960's. - the leading roles being the characters of the Toinade novels written by Arthur Masson.

Activities in French at the "School of Yesteryear" during school holidays and on 1st Sunday of the month.

Cafeteria (100 people) and terrace (60 people).
Practical information
Practical information
Information for individuals
Opening times

From 1/02 to 3/01: daily (closed Mondays except on bank and school holidays). From 10.00 to 16.00 on weekdays - From 10.00 to 17.00 on weekends and bank holidays + every day in July and August • Closed on 1/11 - 24, 25, 31/12 and 1/01

Price

adults €5.50 - 60+ €5 - students (>18) €4.50 - children (6-18) €4 - children (<6) free of charge • Family discounts

Guided tour

Audio guide EN, FR, NL, DE

Tour length

1.1/4 hrs • School of Yesteryear (activity in French only): 1 hr
Information for groups
Opening times

Monday

8:30 - 18:00

Tuesday

8:30 - 18:00

Wednesday

8:30 - 18:00

Thursday

8:30 - 18:00

Friday

8:30 - 18:00

Saturday

8:30 - 18:00

Sunday

8:30 - 18:00

Price

(min. 15 people) adults and 60+: €4.50 - students (>18) and children (3-18): €3.50

Information

Cafeteria seating 100 people - Terrace 60 people.
Read more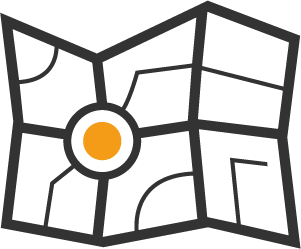 Itinerary
We are situated on N99 in the entrance of the village in front of the fountain.
Possible access in public transportation: see the site www.infotec.be.
Ecole d'Autrefois pour tous | À l'Espace Arthur Masson à Treignes

Vivez une heure de cours comme en 1932 à l'école d'autrefois de Treignes, durant les vacances scolaires et chaque premier dimanche du mois.

La cloche de l'école sonne. Vite en rang par deux, le professeur attend. Votre expérience dans l'École d'Autrefois commence...

Le maître d'école instaure l'autorité, le respect et la discipline. Attention, les punitions sont d'application : langue rouge pour les bavards et bonnet d'âne pour les cancres !

Mais ne craignez rien, l'amusement est au rendez-vous !

Un retour à l'école des années '30

Participez à différents ateliers de pratiques d'antan :

bricolage
calligraphie
broderie
jeux de la cour de récréation...

Admirez tous les objets qui ornaient les classes à l'époque :

tableau noir
bancs de bois
tabliers
touches et ardoises
plumes et encriers...

Vous n'avez pas l'occasion de venir cette fois ?

Pas de problème ! L'École d'Autrefois ouvre durant les vacances scolaires et chaque 1er dimanche du mois.

Entrez dans la peau d'un écolier d'antan à l'Ecole d'Autrefois !